Product News
Published on 14 - March - 2012
New Spirit Levels join Specialist Group Builders Brand
Specialist Group Ltd has launched a new range of Spirit Levels in to their Builders Brand family of professional tools.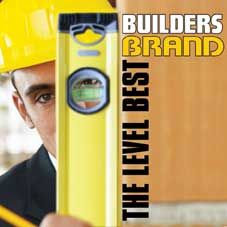 These levels are constructed from heavy section aluminium which is then powder coated for tough abrasion resistance.
They have welded vials and milled faces designed for better accuracy along with rubber end caps and vial surrounds for added protection.
Eye catching packaging and euro slot hole built in to the level design have been included to make the prodcuts easy to merchandise.
For more information contact:
Specialist Group Ltd


Back to main news page