Product News
Published on 14 - March - 2012
Sizzling savings from Carl Kammerling International
Spring has sprung for Carl Kammerling International, with the announcement of the launch of two months of 'sizzling savings.'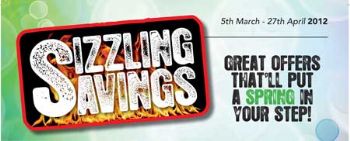 Prices have been slashed across the supplier's range of C.K. tools, C.K. Magma and Kasp brands, providing stockists with competitive price points. Available on multiple purchases (an order minimum of two) and some individual buys, stockists can benefit from discounts of up to 62.5% in the UK.
Among the tools on offer are the C.K. Gel Grip Tape (5m), the Quick Change Hacksaw (300mm), the C.K. Anti Vibe Club Hammer (3lb), the 180mm Top cutter and this month's 'hot deal', the C.K. Soft Grip Retracting Trimming Knife.
The 'sizzling savings' period is running from March 5 - April 27.
For more information contact:
Carl Kammerling International Ltd
Back to main news page