Product News
Published on 8 - March - 2012
New catalogue from Draper
New from Draper is the 2012/2013 edition of their main tool catalogue, providing a comprehensive guide to thousands of products.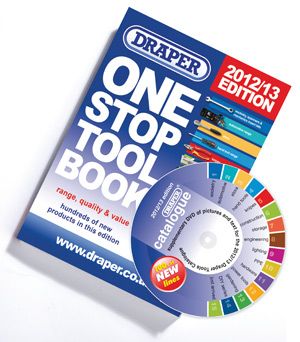 Available to all Draper stockists, the 780-page publication includes more than 8,500 products and is Draper's biggest yet. New lines include the workstation storage system and a range of low noise compressors.
For web traders and stockists producing their own marketing material, Draper has produced a DVD including digital images and descriptions of all items appearing in the catalogue.
For more information contact:
Draper Tools Limited


Back to main news page