Product News
Published on 8 - March - 2012
XCP Professional range
New from XCP Corrosion Technologies is the XCP Professional range, featuring three products available in aerosol and trigger spray format.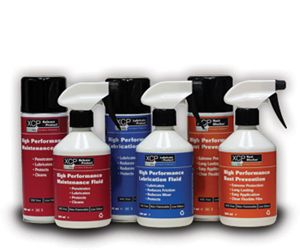 The XCP Release and Protect is a powerful all-purpose maintenance fluid designed to penetrate, lubricate, clean and protect against corrosion. XCP Lubricate and Protect is a lubrication fluid formulated to provide high standards in anti-wear and corrosion protection.
XCP Rust Blocker is a powerful corrosion and rust preventative. The products are being launched alongside a new website.
For more information contact:
XCP Corrosion Technologies
Back to main news page