People News
Published on 5 - March - 2012
Gardman appoints new birdcare category manager
Gardman has appointed Ann Guest, former national sales manager at Haith's, a bird food mail order specialist.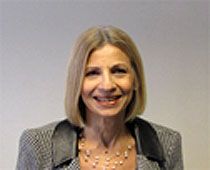 Ann Guest
In her last position Ms Guest was responsible for Bill Oddie's bird food recipes. She also spent 19 years at The Body Shop, becoming head of product development and later running three stores in and around London.
In her new role as birdcare category manager, Ms Guest will be working on the new birdcare range due to be launched to the trade in June. She has already begun focusing on new products and has been researching new designs and materials.
She said: "Gardman has already proved that it supplies high quality, market-leading bird food, feeders and other wild bird care products and that will continue. My aim is to add a more contemporary and decorative look to a section of the range appealing to a wider audience."
Gardman's head of category management Andrew Bremer said: "Ann's wide experience in wild birdcare, NPD and retail will all contribute to the ongoing development of our wild bird care range which is so crucial to our business."
Back to main news page