Product News
Published on 23 - February - 2012
Sustainable nest boxes from Chapelwood
Chapelwood offers an extensive range of nest boxes from entry-level rustic wooden designs to premium luxury swiss style retreats.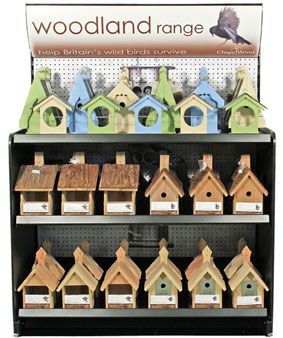 The range caters for a wide variety of wild birds including blue tits, sparrows, owls and woodpeckers.
Its natural range features natural roosting pouches and FSC certified wooden products, including a robin nest box in cedar and a bamboo leaf natural roosting pocket, made from sustainably sourced bamboo leaf.
Also available is a multi hole nesting box in cedar, which is rot resistant and supplied with four different face plates to attract a wide variety of nesting birds.
For more information contact:
Solus Garden & Leisure Ltd
Back to main news page