People News
Published on 7 - February - 2012
Bayer Garden appoints new head of marketing
Bayer Environmental Science UK and Ireland has appointed Paul Lerigo as its new head of marketing for Bayer Garden.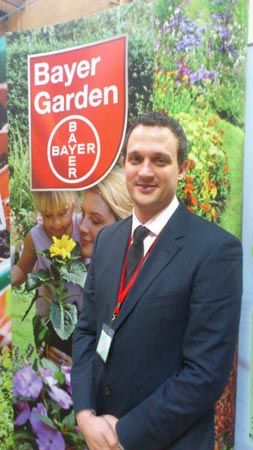 Bayer Garden says Paul Lerigo is
In his new role, Mr Lerigo will lead a team of product managers, regulatory and technical experts and will report directly to the head of Bayer Environmental Science, Austin Davies.
Mr Davies said: "We are delighted to welcome Paul to the team. 2012 is a significant year for us with the launch of a new brand family and additions to our product range.
Mr Lerigo previously worked for DEWALT as European marketing manager with responsibility for the company's professional and end-user farcing marketing communications across the construction and accessory portfolios.
He said: "Bayer Garden has invested heavily in the development of new products being brought to the market this year, the creation of a strong brand family, the return to TV advertising and the launch of two on-pack promotions.
"It's an exciting time to be joining and I'm very much looking forward to maximising the potential."
Back to main news page