People News
Published on 16 - January - 2012
Gardman introduces new product standards role
For the first time Gardman has appointed a product standards manager to support the growth of the business and the expansion of its China operations.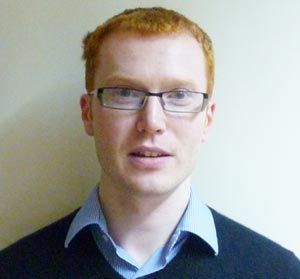 Alex Martin, Gardman's first product standards manager
Alex Martin joins from AMDEA (Association of Manufacturers of Domestic Appliances) where he was technical officer.
Having previously worked at Sony and Powergen, Mr Martin will be responsible for compliance and product quality at the garden and DIY stores supplier, and he will also be developing Gardman's sustainability policy.
He said: "It's exciting to make my mark in a new role and I look forward to developing formal management systems and processes and setting ambitious targets."
Head of category management Andrew Bremer said: "As we develop more new categories and build our sourcing in China, it's crucial that we have correct and consistent standards across the business."
Back to main news page