News
Published on 14 - December - 2011
Mary Portas reveals high street rescue plan
Mary Portas unveiled her independent review of the UK's high streets yesterday, with a set of 28 recommendations aimed at reviving our flagging town centres.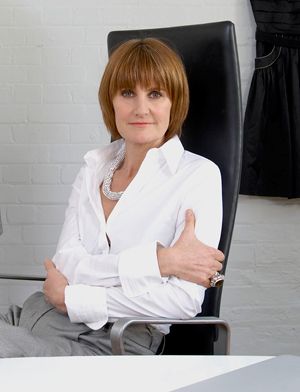 The report, commissioned by David Cameron in May, says the number of town centre stores fell by nearly 15,000 between 2000 and 2009, with less than half our retail spending now taking place on the high street.
In her foreword to the review, Ms Portas said: "New expectations have been created in terms of value, service, entertainment and experience against which the average high street has in many cases simply failed to deliver... The only hope our high streets have of surviving in the future is to recognise what's happened and deliver something new."
Her recommendations include setting up 'Town Teams', including landlords, large and small shopkeepers, council representatives and local residents, to allow local stakeholders to come together and set out a clear vision for their town.
The report also touches on issues such as planning and parking, with Ms Portas suggesting local areas implement free controlled parking schemes like Chester's 'Free After Three' parking promotion. She also says a parking league table could rank car parks by how much they charge, compare revenues and encourage local authorities to reinvest more of the money generated by parking charges back into parking facilities.
Changing the business rates calculation to CPI instead of RPI is another recommendation, to bring businesses in line with other direct taxes. "Doing business on the high street needs to be a more attractive and economically viable option than it is at the moment," said the report.
Commenting on the review, British Retail Consortium director general Stephen Robertson said: "The report sets out some practical ways to address problems faced by the UK's high streets, many of which go back much further than the economic difficulties of the last few years. Prioritising action on business rates and parking is exactly right. These are the key concerns for customers and retailers."
He added: "The three key words in the report are 'make things happen'. Let's see the best of these recommendations acted on quickly."
The Government is set to publish a response to the review in the spring.
Click
here
to see the report in full.
Comments
---
12/15/2011 2:30:00 PM
Parking
By David Brinsden
Although now retired, it took me a whole year of badgering our County Council( Herts) to just re-paint the parking bays outside our row of shops.Without the correct lines etc, this bay for 6 cars was used by office workers for all day parking.I really felt that the officials I spoke to, of whom there were many, didn't sympathise with the problem.
---
12/15/2011 1:04:00 PM
Landlords need to act
By Chris Davidson
Landlords that charge ridiculously high rental for high street space should adjust their per square foot charges downwards to take account of the poor economic climate otherwise they will be left with void property on which they will still have to pay rates. For example, by reducing their rental take by 50% for two years minimum, wealthy property companies will undoubtedly take a hit in the short term, but this sort of drastic measure would surely save many struggling retailers from going under. It's unlikely to happen, but some radical thinking is needed along with immediate action.
---
12/14/2011 6:05:00 PM
Support your local shops!!!
By jeanette Blyth
Ive had my own retail business now for two years I am on a main road in a parade of shops.Parking is free limited to an hour but really does help our business I think this should be in town too...My request /proposal... I am struggling and on catch up with bank loans etc...Stop bank charges.. perhaps not having to pay for the pdq(credit card) service could save us money??
---
12/14/2011 4:28:00 PM
Town Centre Charging
By Peter Corkindale
You may be interested to learn that while you are making recommendations to government re regenerating town centres the City of Bradford are considering introducing on street car parking charges in Keighley and Ilkley which will kill off whats left of the trade. Perhaps you could have a word
---
DIYWeek.net does not edit comments which are submitted directly by our users to express their own views. Please report abuse of our comment system here.
Back to main news page

© Datateam Business Media Limited 2011. DIY Week.net news articles may be copied or forwarded for individual use only. No other reproduction or distribution is permitted without prior written consent.