Product News
Published on 17 - November - 2011
Kelkay has the edge
Kelkay's new garden edging and stepping stones will offer retailers opportunities for 'pick-up-and-go' sales, says the company.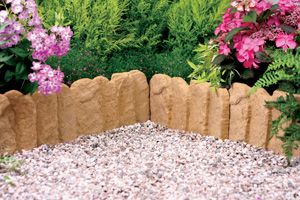 Kelkay has developed two new edging ranges; Old Stone Edging in York Gold and Antique and Rope Twist Edging in York Gold, Antique and Rustic Red.
Old Stone Edging has been designed to look like old stone, it is made of pre-cast concrete and can be used upright to edge lawns, patio and borders or can be laid flat as a stepping stone. Kelkay believes this versatility makes it an ideal impulse purchase. The size of each piece is 395mm x 210mm and it is supplied sixty to a half pallet.
Rope Twist Edging is larger in size at 445mm x 200mm and is supplied 50 to the half pallet. Both lines are priced singly at £4.99 each at retail or £8.99 for two.
The Square Timber Stepping Stones offer the consumer the rustic appearance of timber without the negative aspects of wood. Each stone is approximately 210mm x 210mm and retails at £3.99 or £6.99 for two. The stepping stones are supplied 80 to the half pallet.
For more information contact:
Kelkay
Back to main news page