Product News
Published on 2 - August - 2011
Keep it secure with Kasp
Kasp offers its 130 Series laminated steel padlocks for securing garden sheds and gates.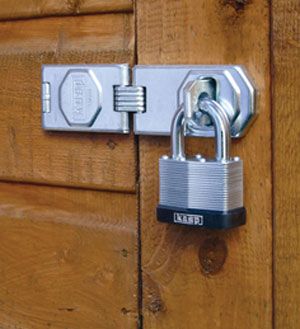 Features include hardened steel shackle, double-bolted locking mechanism, paracentric keyway and five-pin cylinder with anti-pick mushroom pins.
For additional protection it offers the 230 Series universal hasp and staple made from heavy gauge steel with hardened steel staple and concealed hinge pin, meaning it will protect against the most brutal attack method, says the company.
For more information contact:
Carl Kammerling International Ltd
Back to main news page