Product News
Published on 6 - July - 2011
Try triple-action Trio
Barrettine's Trio is a new triple-action water-based wood treatment which is fade-resistant and easy to clean.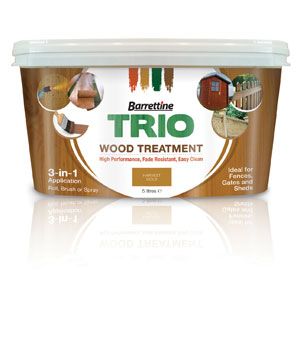 This high-performance product comes in 5l tubs and can be rollered, sprayed or brushed for long-lasting results.
The product has high impact on shelf, and offers great retail prices and margins, says the company.
For more information contact:
Barrettine
Back to main news page