Product News
Published on 13 - June - 2011
A security giant
Abus claims to have created the largest working padlock in the UK, a fully working big brother of the company's integrated 83 range.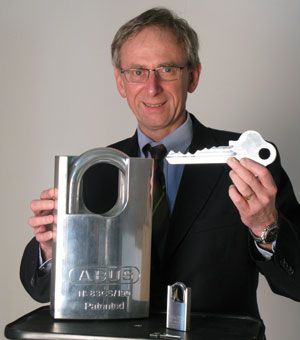 The giant 83CS/120, which was on show at the Totally shows earlier this year, is an exact copy of the 83CS/50mm closed shackle padlock. All the internal workings, from the pin tumbler to the ball bearing locking, are exactly the same, just bigger.
A total of 10 different Abus 83 padlocks are available (in normal size), and rrps start from £28.
For more information contact:
ABUS UK
Back to main news page