News
Published on 17 - May - 2011
Mary Portas to conduct review of the high street
Retail guru to lead an independent review to identify what the Government can do to tackle the issue of empty shops and develop more prosperous and diverse high streets.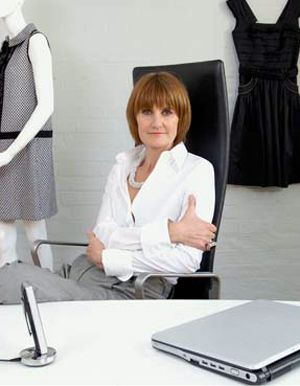 Ms Portas will present her findings to the Prime Minister, Deputy Prime Minister and Ed Davey this autumn.
Her task is to advise the Government on how it can address the problem of vacant shops, increase the number of small and independent retailers in local towns and prevent the proliferation of 'clone towns', dominated by large retail chains. The review is also set to look at adopting new business models for the high street that better suit the needs of today's modern shoppers.
In order to gather information for the review, Ms Portas will visit a number of town centres and engagement events across England.
She explained: "With our high street vacancy rates doubling over the last two years, the need to take action to save our high streets has never been starker. I am calling on businesses, local authorities and shoppers to contribute their ideas on how we can halt this decline in its tracks and create town centres that we can all be proud of."
Announcing the move today, Prime Minister David Cameron said: "I am delighted that Mary Portas has agreed to take on this review and I am confident that her straight talking, no nonsense approach will help us to create vibrant and diverse town centres and bring back the bustle to our high streets."
The British Retail Consortium (BRC) believes the review is a "positive step" but only if the emphasis is on "support-for-all" rather than penalising successful retailers.
"The Government is right to recognise the future of our high streets cannot be left to chance but it must take a positive approach that supports retailers of all types and sizes. Independents are a vital part of an attractive retail mix but so are the big names. Ultimately it's customers who have the power in retailing through the shopping choices they make. This review should not seek to restrict that choice by making life harder for any particular category of retailers."
The trade association's own high street rescue plan sets out a range of priorities, including keeping business rates down, deterring crime and providing good, affordable parking.
Comments
---
02/06/2011 22:35:00
High Streets and Charity Shops
By David E
An interesting point about Charity Shops but I think they are a symptom and not a cause.
Near where I live in Norfolk is a small market town called Attleborough there is free parking (in a very close car park and on the High Street outside the shops) and the Town Centre has NOT been pedestrianised and guess what the High Street is thriving and full of a great variety of shops (including a few well distributed Charity shops). Yes the Town Centre is a bit congested and the Town needs a bypass but why not go and see for yourself how this traditional little town has got it right.
---
02/06/2011 13:20:00
High Street
By Graeme
Major problem is that charities can outbid retailers for space on the high street as have no rates, and lower taxes. Councils have to accept the best offer and this leads to large areas of just charity shops, making the area less favourable for consumers as they want to visit areas with better quality stores.
---
28/05/2011 08:23:00
High Street Shops
By David E
Hi
The problems is very easy to solve - get rid of pedestianisation of high street, provide free (though limited time) parking and reduce parking charges for longer stays.
Pedestrianisation and lack of parking are the two big things that have caused the problem. It's not rocket science and it does not need a highly paid consultant to work out what the problem is.
As a human being our natural tendency is to take the easy option - go to an out of town retail park with free parking provide this in town and people will use it.
---
23/05/2011 14:32:00
High Street
By Pete
Various governments and councils over the years have expressed concern over the state of high streets especially in smaller towns where they are the image of the town. Unfortunately none of this concern has translated into effective action, in fact sometimes quite the opposite with increased parking charges, one way systems and signage favouring out of town or edge of town stores.
The high street can compete succesfully and be an asset to the country but sometimes we need support from the authorities to maintain the infrastructure necessary to run our businesses.
---
19/05/2011 15:13:00
Empty High St shops
By Dave
The soloution lies with local government,& I'm not convinced they will play ball with Central Government.I was a High St retailer for 30 years & I'm lucky enough to have sold my shop & retired in 2007
---
19/05/2011 14:52:00
By Peter Brain
Mary Portas's first stop should be to look at the lack of parking OUTSIDE local and high street shops.
Local councils,over the years have ensured that no one can park outside local shops and high streets.All councils want do is pocket money and fritter it away on usually wasteful schemes.
France is a prime example of a country where you can park outside the local shops and still has them along with the superstores.No parking meters,no charges.People live in their cars these days and do not want to park miles away just to pick up a newspaper or some milk.
---
DIYWeek.net does not edit comments which are submitted directly by our users to express their own views. Please report abuse of our comment system here.
Back to main news page

© Datateam Business Media Limited 2011. DIY Week.net news articles may be copied or forwarded for individual use only. No other reproduction or distribution is permitted without prior written consent.