People News
Published on 9 - May - 2011
ForgeFix retirement
Forgefix has announced the retirement of area sales manager for Scotland Terry Gallier.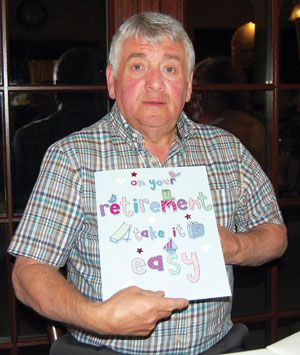 Mr Gallier leaves after eight years of service, after joining the company from JCP in 2003.
He plans to spend more time with friends and family, including his three children and four grandchildren.
Mr Gallier said: "I've loved working for ForgeFix and I'm particularly proud of the results we've achieved in Scotland. While I'm obviously going to miss working for the company, after almost 40 years in the industry I'm also looking forward to starting a new chapter in my life."
ForgeFix sales and marketing director Mike Smith added: "I'd like to thank Terry for his contribution to the business over the past eight years. He's done a fantastic job and although we're sad to lose such a valued and experienced member of staff we wish him all the best in his retirement."
Back to main news page