Product News
Published on 26 - April - 2011
Frost-proof planters
Sankey is encouraging the sales of its frost-proof plant containers this spring.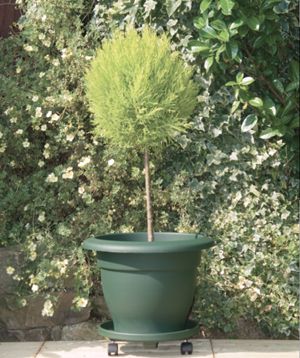 After the freezing weather over the winter, some gardeners may find their garden pots have cracked or broken. Frost and shock proof, the lightweight Sankey containers are ideal for evergreen and cold weather planting.
Sankey has a range of containers on offer, in different styles and colours. Rrps from £8.99.
For more information contact:
Fiskars UK Ltd - Sankey
Back to main news page