Product News
Published on 7 - April - 2011
Polycell's £3m campaign
Polycell is investing £3m in its 2011 communications campaign. Activity kicks off with a TV ad campaign from April 18 until the end of May.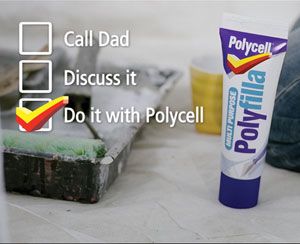 The ad, under the strapline 'We'll show you how', will air on ITV1, C4, Dave, E4 and digital home interest channels.
Polycell has also invested in a complementary digital campaign. The brand has teamed up with MSN and home interest TV presenters George Clarke and Julia Kendall to create a series of 'How to' videos.
For more information contact:
Polycell
Back to main news page