News
Published on 4 - April - 2011
Returns charges could cost online retailers €10bn a year
Amendments to the Consumer Rights Directive will see e-tailers foot the bill for the return of goods valued at less than €40, further ramping up delivery costs, says IMRG.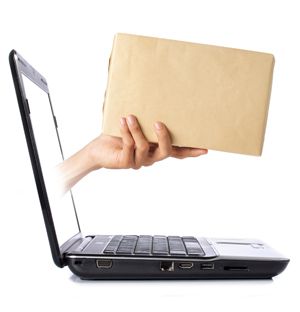 Interactive Media in Retail Group (IMRG) has estimated that the draft amendments to the Consumer Rights Directive that were voted through recently will cost online retailers an additional £10bn per year in delivery charges, which amounts to around 4% of the estimated worth of the e-commerce industry in 2012.
The group believes the move places an "unfair burden" on retailers and that it threatens to "derail growth" and inhibit the development of the digital economy.
The cost of EU returns to e-commerce retailers without the change in legislation currently stands at €5.7bn. With the new legislation in place, IMRG expects costs to soar to €15.7bn - potentially forcing a number of smaller retailers out of the industry.
IMRG ceo James Roper commented: "These new amendments from the EU are some of the most disastrous for the online industry yet. As well as unnecessary, they would inevitably lead to significant price increases being forced onto already hard-pressed consumers, pushing up prices across all retail channels, and disadvantaging SMEs to the point where many would be forced to cease trading online altogether."
He added: "The internet has introduced levels of choice and price competitiveness that have greatly benefited consumers around Europe and the word, but this will be eroded if these damaging proposals go through, as the efficiency and transparency of the internet will largely be lost."
Another change in legislation obliges online retailers to sell in any country within the EU27 - something IMRG believes would also impact on the growth of e-commerce. Forcing a retailer to sell into an unknown market without first identifying if it is appropriate for it business model or having research the differences in operations and policies, can lead to serious errors in logistics, says IMRG, as well as an increased fraud risk.
IMRG said last week: "We believe that retailers must remain free to identify the markets that suit their business model, allowing them the opportunity to carry out the necessary work to enable a successful entry into that market. Forcing businesses into markets they do not understand will damage, not stimulate growth."
Meanwhile, the environmental impact of sending products across Europe, only to be returned is also likely t o reduce the green benefits that have long been associated with shopping online, when compared with traditional retailing.
Comments
---
07/04/2011 12:55:00
Returns Charges
By Graeme
If we re forced to sell to the EU even though it is not possible for us to do so, surely we just need to charge 500 for delivery fpr everything from a lightbulb to a battery. This will make it a non-starter for the consumer.
With couriers also charging upwards of a 15 extra fee for third party collections, how are online businesses expected to survive when having this extra cost levied, especially at a time when margins are low as it is.
---
05/04/2011 10:50:00
Returns Charges
By Kevin Harley
We sell solar products to the UK from our website and have looked into shipping to Europe and beyond but it simply doesn't make financial or ethical sense for the consumer or for us as a retailer.
To try and compel retailers to offer Euro zone shipping will simply see Euro shipping rates raised to price ourselves out of the sale.
I have yet to meet a retailer who doesn't ship internationally if it makes commercial sense.
Kevin
www.saubersolar.com
---
DIYWeek.net does not edit comments which are submitted directly by our users to express their own views. Please report abuse of our comment system here.
Back to main news page

© Datateam Business Media Limited 2011. DIY Week.net news articles may be copied or forwarded for individual use only. No other reproduction or distribution is permitted without prior written consent.