People News
Published on 25 - March - 2011
Owlett-Jaton marketing manager makes charity jump
Owlett-Jaton marketing manager Martin Rundle will undertake a 10,000ft tandem skydive next month to raise money for Alton Castle residential youth centre.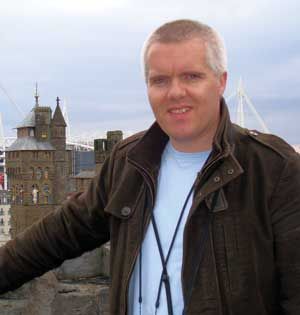 Mr Rundle has set a fundraising target of £1,000 and his Just Giving page has just gone live, so DIY Week readers can donate to the 'Alton Castle - The Leap of Faith Parachute Challenge 2011' now!
The charity works with children aged 9-13, many from disadvantaged or inner city backgrounds, organising a variety of activities for them including mountain biking, trekking, archery and survival.
"Alton Castle is a special place for me, personally," said Mr Rundle. "My wife and I were fortunate enough to be married there. It was truly the best day of our lives, and all of the staff were incredibly helpful! When the opportunity arose to 'put something back', I 'jumped at the chance' (!) So, with your generosity (please dig deep), and my stupidity (it's 10,000ft!), together, we can make a difference!"
All donations can be made on his Just Giving page at
http://www.justgiving.com/martin-rundle
Back to main news page