Product News
Published on 11 - March - 2011
Draper's biggest ever catalogue
Draper Tools has launched the 2011/12 edition of its main tool catalogue.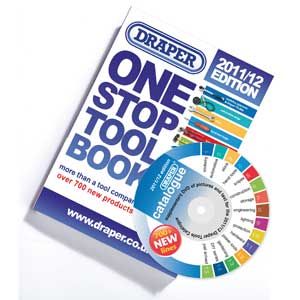 Available free to all Draper stockists, the full-colour, 748-page publication features more than 8,000 products and is the company's biggest yet. Hundreds of new lines are available in all categories, plus eight new 18v cordless power tools.
A DVD containing digital images and specifications of all items appearing in the catalogue is also available for web traders and stockists producing their own marketing material.
For more information contact:
Draper Tools Limited


Back to main news page