Product News
Published on 7 - March - 2011
Showing off shed style
Woodcare brand Cuprinol is sponsoring National Shed of the Year for the second year running.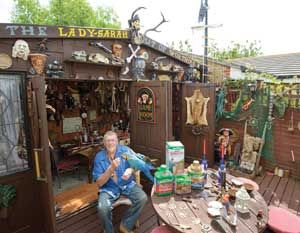 A targeted programme of marketing activity to support the competition started last month to encourage consumers nationwide to get creative with their sheds.
This provides the ideal opportunity to educate consumers on how to treat and colour sheds with Cuprinol colours.
Shed of the Year has been running for five years and attracts thousands of entries annually, said the company.
For more information contact:
Cuprinol
Back to main news page