People News
Published on 4 - March - 2011
Green award for Carbon Gold founder
Carbon Gold founder and managing director Craig Sams received the Green Entrepreneur of the Year Award at the People and Environmental Achievement Awards in London last week.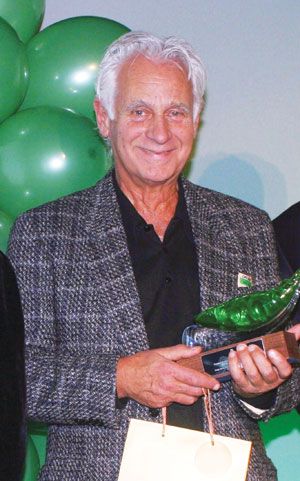 Mr Sams scooped the award with his three Soil Association-approved GroChar branded garden products: a soil improver, a seed compost and an all-purpose compost. All three products are based on biochar, which he says "helps lower levels of CO2 in the atmosphere and reduces the need for gardeners to use non-organic fertilisers and supplements."
Mr Sams was also runner up in the Best Earth Saving Idea category for the range. He said: "This was our first attempt at an international award and we are all thrilled that biochar has come away with the major trophy.
"We are breaking new ground using biochar in our garden products. We are moving gardening into a new era of environmental awareness. Awards like this are a major contribution in helping us to expand the message."
Back to main news page