News
Published on 16 - February - 2011
Former GCA chairman Bob Bickerdike dies
Former Garden Centre Association chairman Bob Bickerdike has died aged 63 after an accident in the Alps.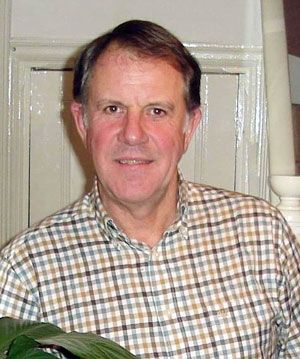 Mr Bickerdike was piloting a hot air balloon when it crash-landed in the French mountains. He escaped unharmed and was attempting to walk to safety when it is believed he lost his footing and fell 1,300ft down a ravine.
The former owner of Brampton Garden Centre, which he sold to Frosts in 2001, was GCA Chairman in 1990-1991 and a strong supporter of the association.
A GCA spokesperson told
DIY Week
: "It's a tragic loss. Bob was so greatly admired within the industry and of course everybody is reeling with the shock of his untimely death. He touched everybody's lives and lots of tributes have been coming in since his death was announced. He was always planning his next big adventure. He really enjoyed life to the full."
Mr Bickerdike still visited Frosts at Brampton regularly as he lived on site, and was well-known at the centre.
Barton Grange chief executive Guy Topping, who visited Frosts at Brampton recently, said: "He was such a lovely man, so friendly, so welcoming and so interested in people. It is no coincidence that he was still so welcome in the garden centre, he told me they would ring him up to let him know when his favourite dishes were being served. How many garden centre proprietors who have sold up would we be able to say that about? Well done to Frosts for continuing Bob's legacy so well and good bye to a dear friend and GCA stalwart."
Comments
---
28/03/2011 15:19:00
Brampton gc
By Paul clough
I worked for bob in the early 1990's he was a gentleman and I'm sure he will be greatly missed.
---
03/03/2011 18:55:00
Bob Bickerdike a real gentleman
By Dinah Sinclair
I was fortunate to know Bob whist being Manager at Frosts Brampton. I was sincerely shocked at hearing of his death. What a real gentleman he was.
---
16/02/2011 15:12:00
Former GCA chairman Bob Bickerdike dies
By Gavin Berry
A friend many years ago in the 60's at Oaklands
College .Always wondered what happened to him
---
16/02/2011 13:42:00
Former GCA chairman Bob Bickerdike dies
By Ken Oerter
I knew Bob when I was stationed at RAF Alconbury in the 90's. An intelligent, funny man of God whom I always admired and respected. My heart goes out to his wife and family.
---
16/02/2011 13:26:00
Former GCA chairman Bob Bickerdike dies
By Andy Vaughan
I first met Bob in my earlier days of selling and he was respected and liked by not only his staff but suppliers too. A great family man, he will be missed not only by them but many of us in the industry who had dealings with him and can recall him as a fair, decent and honest man which is summed up in Guy's statement.
Bob will be missed but not forgotten.
---
DIYWeek.net does not edit comments which are submitted directly by our users to express their own views. Please report abuse of our comment system here.
Back to main news page

© Datateam Business Media Limited 2011. DIY Week.net news articles may be copied or forwarded for individual use only. No other reproduction or distribution is permitted without prior written consent.