Product News
Published on 9 - February - 2011
Scotts' sales success
Miracle-Gro Patch Magic was a huge success when launched last year, says Scotts Miracle-Gro, increasing the size of the grass seed market and occupying the top two sales positions in that category.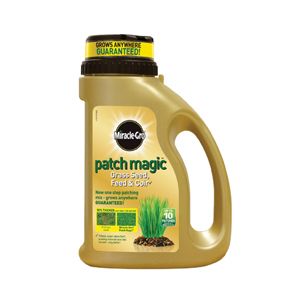 Experience of sales in the USA, where the product was first launched, show that sales in the second and subsequent year increase significantly, says the company.
Three sizes are available: 750g shaker jar (rrp £10.20), 1.5kg bag (rrp £16.33) and a 3.6kg bag (rrp £25.52).
For more information contact:
The Scotts Miracle-Gro Company
Back to main news page