People News
Published on 26 - January - 2011
Decco award winner
John Bellman of Decco Chesham has won the Chesham Salesman of the Year award for the second year running.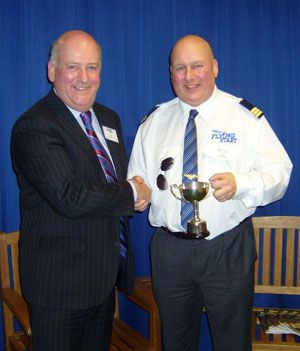 L-r: John Findlay and John Bellman
The award was presented by Decco's chief operating officer John Findlay at McMinn's recent trade show at Kempton Park.
Decco McMinn manager Liam Hyland said: "As always there was keen competition for the award, but John was able to demonstrate a clear understanding of his customers' needs which helped him to exceed his sales targets in 2010. He is a dedicated and hardworking member of the sales team and has in fact won this award a total of five times!"
Back to main news page