News
Published on 20 - January - 2011
Mary Portas reveals top 10 customer service crimes
Mary Portas has listed her 10 worst customer service crimes, and says when it comes to uninformed shop assistants, "DIY shops are the worst".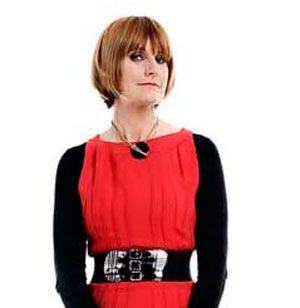 The self-styled retail guru named her worst irritants when it comes to retail in an article for
The Daily Telegraph
:
1. Keeping too few tills open
2. Mute cashiers - Ms Portas says they've "lost basic communication" and don't even say the price
3. Plugging inappropriate offers - WHSmith is named as the worst offender
4. Assistants who don't know their stuff - "DIY shops are the worst," said Ms Portas. "Bank Holiday Monday in Homebase? I'd rather stick pins in my eyes."
5. Shoddy fitting rooms
6. Too much stock on the shop floor
7. It's a shop, not a social club - gossiping staff make customers feel "invisible"
8. Signage overload
9. The hard sell
10. Annoying phrases - "If it's not out on the floor, we haven't got it" is one of the worst
In her last series, Mary Queen of Shops, Ms Portas paid a visit to several high street shops,
including DIY independent Lightwater Homecare
, in a bid to turn struggling stores around.
A new series for Channel 4 sees her take on shoddy service as a mystery shopper, visiting big retail brands in disguise. Several episodes of Secret Shopper have already been filmed, with one looking at sofa superstores.
There are plans to shoot more episodes, which may feature DIY stores or housewares shops. Any retailers who might like to feature on the show can call Optomen Television on 020 3227 5900.
Secret Shopper is on Wednesdays at 9pm on Channel 4.
Comments
---
19/05/2011 13:32:00
the high street
By ian small
i run an independant store in totnes devon and we offer very good service and have been doing very well during the economic downturn.if the government want to enhance our high streets with good shops then stop supermarkets selling everything under the sun and help the independants to trade, whatever happens do not just create clone town centres
---
21/01/2011 23:06:00
Signage
By JonathanWinchester
We were born to listen, not read and too many signs confuses the impact. Shopper Anonymous measure this in their mystery shopping and the feedback bares this out. Interesting debate!
---
21/01/2011 17:00:00
Mary Portas
By guykguard
@the minx
You're right: Robert Dyas sucks. So does WH Smith, 50 yards down South Street. MP rightly trashes the firm's service in one of her programmes.
My bugbear, though, is Number 8: signage. Shop signage makes our high streets a hideous hell. How Town and City Councils dare to allow retailers (or anyone else) so to disfigure our urban areas is shameful.
Sadly, Haywards Heath is not an attractive town: Gloucester is an ancient and handsome Georgian town, but the city centre is a second world slum.
Town planners have contrived to make most British towns and cities hideous, characterless lookalikes, and countless irreplaceable buildings of all styles and ages have been vandalised by plate glass shop fronts crowned by gaudy and unnecessary signage. They didn't miss Gloucester!
With rare exceptions, British shops and shopping streets are a living hell.
---
21/01/2011 11:02:00
Mary Portas re : DIY shops
By the minx
without a doubt Robert Dyas in Haywards Heath is the worst place ever. delivery boxes all over the floor, miserable staff, rude, very rude assistant manager, unhelpful staff, dangerous staircase,it is a place to avoid. it used to be a lovely shop, almost old fashioned in its customer approach, the staff would go and get bits for you from upstairs, the manager couldn't do enough for you, but then its not "Robert Dyas" now is it, it is just some faceless conglomerate that is only interested in taking your money. Shame on you Robert Dyas...or whoever you are !!
---
20/01/2011 15:54:00
Bedfordshire
By Phil
Also, ,ainly at DIY store. I get alot of, "sorry thats the last of the item we have and we need it for display purposes?" What so it's not for sale so why is it on the shelf.
---
20/01/2011 14:43:00
By anonymous
I find the statement of "If it's not out on the floor, we haven't got it" from Mary Portas to be one of her most barbaric, to classify this as one of the "worst" annoying phrase ever is in itself ignorant.
I understand where she comes from in highlighting that sometimes staff in stores say this as they cannot merely be 'bothered' checking, however, she should not classify everyone under the same umbrella and actually realise, sometimes it is in fact everything that is on the shop floor.
---
20/01/2011 13:14:00
Mary Portas
By Louise Townsend
Interesting comments! Some seem obvious but "signage overload"? I have really struggled during our recent shop-fit to stop everyone from telling me to put signs up everywhere. I run an independent paint merchants (Bailey Paints in Stroud, Gloucestershire) and I think it is pretty obvious in a logically merchandised store where everything is without having to dangle signs from the ceiling or hang shelf flappers up! Customers can always ask or we will go and find things for them.
---
DIYWeek.net does not edit comments which are submitted directly by our users to express their own views. Please report abuse of our comment system here.
Back to main news page

© Datateam Business Media Limited 2011. DIY Week.net news articles may be copied or forwarded for individual use only. No other reproduction or distribution is permitted without prior written consent.