Review
Published on 8 - December - 2010
A quicker fix with Torxfast
Available exclusively from ForgeFix, Torxfast screws feature a deeper recessed head for a firmer drive and a reduced risk of cam out whilst driving.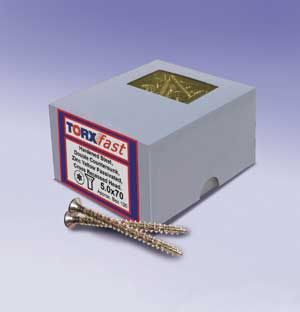 The single thread point ensures immediate bite and eliminates the need for piloting while a saw tooth thread also starts on the screw's second turn.
The design enables a higher torque level with a lower level of force. Once the screw is in place a tri-shank ensures optimum holding power.
For more information contact:
Forgefix
Back to main news page

N.B. The information contained in this entry is provided by the above supplier, and does not necessarily reflect the views and opinions of the publisher