Product News
Published on 17 - November - 2010
Plasti-kote's great gondola
Spraypaint brand Plasti-kote has launched a new 2ft gondola merchandiser to maximise sales of its specialist industrial spraypaints.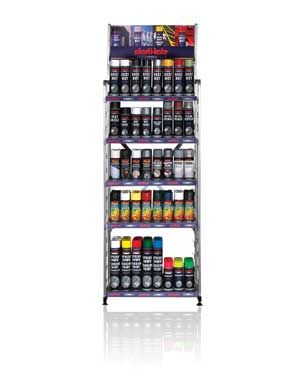 Both the industrial range and the new gondola will be on show at next February's Totally shows. The unit houses products including metal primers, Hot Paint, Heat Shield, fluorescent, Rust Not, Upside Down marking paint, Spray Anyway, clear acrylic and more.
It is offered, with initial stock, at a special introductory price for a limited period.
For more information contact:
PlastiKote
Back to main news page