Product News
Published on 8 - September - 2010
Hozelock revamp
Hozelock has revamped its entire range of garden hoses. All hose is now branded either Maxi (braided construction for durability and value) or Flexi (knitted construction for flexibility and anti-kink properties).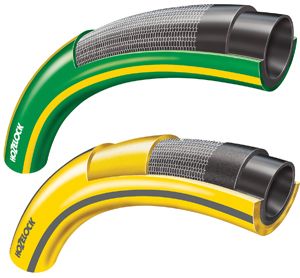 The hoses have then been subdivided into Standard, Plus and Pro quality and colour-coded to aid selection at the point of sale.
Features vary across the range, for example, both the Maxi Plus and Maxi Pro hoses incorporate Hozelock's anti-crush technology to give "unprecedented strength and durability". Rrps from £11.99.
For more information contact:
Hozelock Limited
Back to main news page