Product News
Published on 25 - August - 2010
Plasti-kote promotion
Plasti-kote will run a price promotion on selected products this autumn.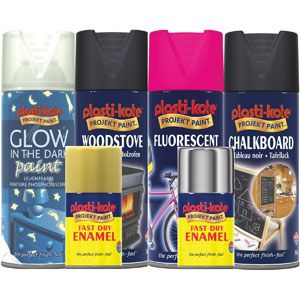 Designed to drive point-of-purchase sales, Plasti-kote is offering discounts of up to 30% on selected fast dry enamel, glow in the dark, woodstove, fluorescent and chalkboard paints while stocks last.
An aerosol pistol, which transforms a spray can into a spray gun, will also be offered a discounted price.
The promotions, celebrating 'back to school' and Halloween, will run until October.
For more information contact:
PlastiKote
Back to main news page