Product News
Published on 12 - August - 2010
Autumn ad campaign
The Scotts Miracle-Gro Company is aiming to boost autumn sales with a major TV advertising campaign.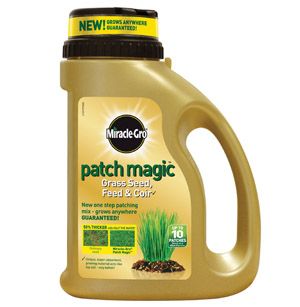 The ads will support Miracle-Gro Patch Magic, which has won five GIMA Awards and was voted Best New Product in the ferts and chems section at the Product of the Year Awards 2010.
The TV ads are airing leading up to the August Bank Holiday through to the beginning of September.
For more information contact:
The Scotts Miracle-Gro Company
Back to main news page