News
Published on 10 - August - 2010
Wrapit duo given 15-year ban on company directorships
The Insolvency Office disqualifies Peter Gelardi and Pepita Diamand -former directors of the failed wedding gift service - from acting as company directors for a combined total of 15 years.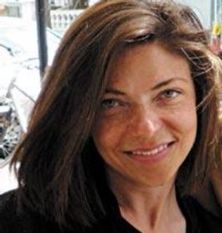 Pepita Diamand has been disqualified from holding a company directorship for seven years
Managing director Mr Gelardi and retail director Ms Diamand were each disqualified for eight ears and seven years respectively. The decision followed an investigation into their conduct as directors, which revealed that they continued to trade even when their gift business Wrapit was insolvent.
Insolvency Service Investigators found that between June 2008 and July 2008 Wrapit made a number of false credit card refunds totalling £243,445. These 'refunds' were processed through the company's merchant card processing facility, even though no underlying sales transactions had taken place.
According to the Insolvency Service, the money was then used to pay staff salaries, certain suppliers of goods and services, and Mr Gelardi and Ms Diamand. This improper action enabled Wrapit to continue trading, and to continue taking advance payments of at least £872,000 from new customers - at a time when the company was already insolvent.
It was found that Mr Gelardi made the decision to make the false refunds and Ms Diamand assisted in implementing the decision.
Wrapit began trading in 2001 as an online wedding list and gift service. The company's accounts revealed that Wrapit never made a profit and when it collapsed in 2008, there were 72,000 undelivered wedding gifts for which the company owed more than £4m.
The company called in administrators on August 4, 2008 with debts of more than £7m.
Commenting on the investigation, Insolvency Service director of company investigations Vicky Bagnall said: "In this sad case thousands of newly-weds have had their big day spoilt following the wrong-doing of Wrapit's directors. The undertakings signed by Gelardi and Diamand send a clear message to other company directors; if you run a business in a way that is detrimental to either its customers or its creditors you could be investigated by The Insolvency Service and as a result removed from the business environment."
Comments
---
8/16/2010 3:52:00 PM
AGREE
By Andrew
Impossible not to agree. They took money which was not due to the compandy and spent some of it on themselves. They should be looking at prison time.
---
8/12/2010 4:44:00 PM
Ban what?
By Concerned
A ban is not enough, they just start up again under a relative's name. Bancrupcy law in this country is a farce!
If the government want to truly improve commerce and industry then they have to tighten up bancrupcy law to prevent repeat offenders undermining all the other firms they put in jeopardy by association.
---
8/10/2010 12:29:00 PM
a disgrace
By iwasthere
a slap on the wrist when these two should have been banged up. No wonder we keep seeing phoenixes from the ashes where creditors are taken for millions - witness Typhoon, MICA, Plasplugs etc.
---
DIYWeek.net does not edit comments which are submitted directly by our users to express their own views. Please report abuse of our comment system here.
Back to main news page

© Datateam Business Media Limited 2010. DIY Week.net news articles may be copied or forwarded for individual use only. No other reproduction or distribution is permitted without prior written consent.