Product News
Published on 16 - July - 2010
A clear solution for pest control
The Scotts Clear range from Scotts Miracle-Gro offers easy-to-use products to stop pests and diseases on ornamental plants.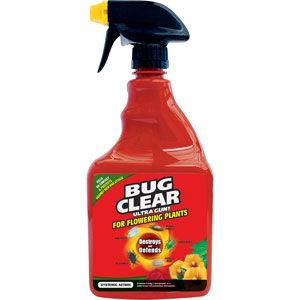 BugClear Ultra and BugClear Ultra Gun! kill pests on contact and also work systemically, getting inside the plant's sap stream to kill pests such as aphids and whitefly.
They also target more difficult pests such as mealy bugs and scale insects, as well as those hiding away under leaves.
For more information contact:
The Scotts Miracle-Gro Company
Back to main news page