News
Published on 1 - July - 2010
£1m Jewson fraud case goes to court
Long-running fraud case, involving builders merchant's former sales and marketing director, is due to have its first court hearing next week.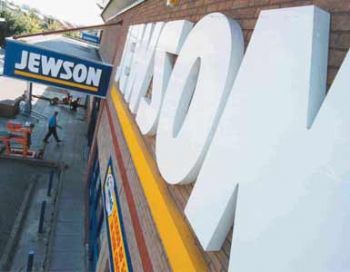 Six men have been charged in connection with the alleged £1m fraud at Jewson, which came to light two years ago. They must all appear at Birmingham Magistrates Court on July 5 for an initial hearing.
Tony Newman, formerly the sales and marketing director for the builders merchant, is amongst those charged with conspiracy to defraud Jewson, as is another Jewson worker, Kevin Seager.
The Coventry Telegraph names the other men charged in connection with the case as: Phillip Butler, 70, of Rudgeley, Staffs; Derek Sopwith, 64, of Norwich; Stephen West, 50, of Weeleyheath, West Sussex, and Robert Keen, 60, of Scayneshill, West Sussex.
52-year-old Newman was arrested at Jewson's headquarters offices in Binley, Coventry in April 2008. Jewson parent company Saint Gobain has a whistle-blower policy and it was this that alerted the company to irregularities in the accounts. After an internal investigation, the police were informed.
The fraud dates back to 2003 and relates to invoices sent between Jewson and other businesses.
Comments
---
15/07/2010 09:19:00
Alleged Jewson Fraud
By G Rossiter
Alleged is the important word to remember when considering the Jewson court case, it has yet to be established whether, in fact, a crime has been committed. The tip-off didn't come from an employee but, apparently, from someone with a grudge against one of the supplier companies caught up in case. As a result of paranoia, vindictiveness and political in-fighting at Jewson head office the police were called. Jewson's bully-boy tactics towards small suppliers who over the years have provided them with good service, indeed saving them many hundreds of thousands of pounds, has been shameful. At least one bankruptcy has been caused with the consequent loss of employment to many blameless people. As Mr Hazell says,"let's hope justice prevails."
---
02/07/2010 11:31:00
Oh dear the oldest one in the book...
By Richard Hazell
Oh dear sounds like it will follow the format of the oldest fraud in the book. Format something like: Buyer with responsibility knowingly places order with non existent supplier. Delivery note and invoice supplied. Money transfers to bank. Share the money by all involved. Not a very sophisticated fraud but probably came to light when someone in the team got greedy - You do need other people for example Goods-In, Maybe someone in accounts dept. Of course all yet to be proved so the word is ALLEGED. What annoys us as a small company (we are 365Drills) is that we are forever being targeted by scams etc and it seems that the bigger you become as a company the bigger the scams are.
I'm now battle hardened at the numerous schemes and plots that we are subjected to on a regular basis but the shame is that a thick skin and a wary attitude can restrict genuine business.
And I am sure I am not alone as a business man trying to run an honest company, pay taxes and turn a profit that it does seem like the world is against you. Dont get me wrong that's an observation - not a complaint! - We are up for the fight. In business that's what we all do right?
Lets hope justice prevails one way or the other....
---
DIYWeek.net does not edit comments which are submitted directly by our users to express their own views. Please report abuse of our comment system here.
Back to main news page

© Datateam Business Media Limited 2010. DIY Week.net news articles may be copied or forwarded for individual use only. No other reproduction or distribution is permitted without prior written consent.