News
Published on 28 - June - 2010
Clock ticking for remaining Vergo stores
Five further stores closed their doors at the weekend, with four outlets still holding out for a buyer.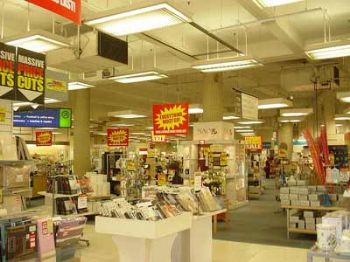 Some of the outlets will continue to trade to clear stock in closing down sales.
A spokesperson for administrators MCR today confirmed that department stores in Norwich and Colchester, and three of Vergo's Homemakers outlets in Cothill, Exmouth and Launceston ceased trading on Saturday, June 26.
Four remaining stores continue to trade, including department store Derry's of Plymouth - which The Range owner Chris Dawson is reported to have expressed an interest in. However, while Mr Dawson has registered interest in more than one of the remaining Vergo Retail stores, he has not confirmed, which he is bidding on.
MCR's spokesperson explained that the four stores would continue trading for about a week, either to sell off remaining stock or while negotiations with interested parties continue.
Vergo Retail Ltd, which operated 20 shops, including nine department stores, four Homemaker outlets, six Vergo at home stores and a jewellery store,
called in administrators MCR on May 7
.
By Saturday, June 19, nine stores had already closed their doors resulting in 482 redundancies. However, the latest closures will have seen further job losses. One outlet, Robbs of Hexham, was bought by JE Beale this month.
Comments
---
6/29/2010 12:19:00 AM
Sad, but inevitable.
By An Ex Employee
When Vergo Retail Ltd took over last year, we all had high hopes and expectations! This was a company promising to listen to it's employees and promising to treat each branch as an individual, thus meeting the needs if it's local community.
However, no sooner had the takeover completed, Vergo management closed their ears and started the process of turning us into a store / bargain basement. Accounts were closed with existing suppliers and cheap tat replaced previous quality.
Stocks were depleted and not replaced, the rot and eventual downfall had taken a hold.
Sadly the entire downfall is down to a handful of headoffice staff who refused to listen to their greatest assets, their employees!!
I wish all reduntant staff all the best for the future & hope we all find employment in these hard times.
Sadly, I feel that those responsible for this companys downfall, will have made sure that they did not walk away empty handed.
We can only hope that they regret any wrong decisions and learn from them!
Anonn
---
DIYWeek.net does not edit comments which are submitted directly by our users to express their own views. Please report abuse of our comment system here.
Back to main news page

© Datateam Business Media Limited 2010. DIY Week.net news articles may be copied or forwarded for individual use only. No other reproduction or distribution is permitted without prior written consent.