News
Published on 16 - June - 2010
Cut card charges, says BRC
The British Retail Consortium is calling on the Government to cut the "excessive" charges banks levy on retailers for accepting plastic.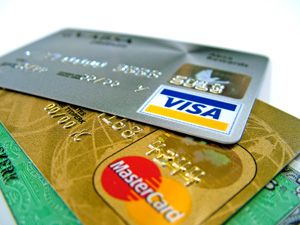 New figures from the BRC show that accepting a payment by debit card costs a retailer four times more than when a customer uses cash. The retail trade association claims that the combination of unjustifiably high card charges and growth of non-cash payment methods will mean big windfalls for banks and a high cost for shops and customers.
The BRC's annual Cost of Collection survey (relating to 2009) found that bank charges for handling debit card payments were higher than the year before, and have almost doubled in five years.
Retailers are concerned that banks plan to make higher debit card charging the norm for emerging 'contactless' and mobile phone payment methods, meaning retailers would face huge increases in their costs as these methods replace cash, which would inevitably be passed to customers through higher prices.
An average cash transaction costs retailers 2.1p, while a debit card payment costs 8.5p and a credit card payment holds a massive 34p charge. If charges for every payment method were as low as they are for cash, over £480m in cost savings would be passed on to customers through lower shop prices, said the BRC.
Director general Stephen Robertson said: "There is no justification for such big differences in charges between cards and cash. With payment technology and efficiency developing, card charges should be going down not up. 'Contactless' systems can bring benefits but banks are currently levying charges on card payments well beyond what it actually costs them to process those transactions. They can't expect to maintain those excessive charges as numbers of non-cash payments grow.
"In the end it's the customers who meet these unfair costs in the prices they pay. Banks must reduce their charges to reflect more honestly the costs they actually incur in processing transactions."
The latest BRC survey shows that cash remains the favourite way of paying, but is in slight decline compared with recent years. Cash was used for 58% of all transactions in 2009, up from 56% in 2008 but down on 61% in 2007.
Mr Robertson added: Cash use had a boost in the recession. Many people find managing their spending easier with cash - you can't spend what you haven't got. But the longer term trend suggests cash use will slip gradually."
Comments
---
17/06/2010 12:24:00
Cut card charges, says BRC
By C Paine - Rooflights & Glazing UK Ltd
I would like to know where the BRC get there figures from? I pay 0.35p on Debit card's & 1.9% of the total transaction value on Credit cards.
---
DIYWeek.net does not edit comments which are submitted directly by our users to express their own views. Please report abuse of our comment system here.
Back to main news page

© Datateam Business Media Limited 2010. DIY Week.net news articles may be copied or forwarded for individual use only. No other reproduction or distribution is permitted without prior written consent.