Product News
Published on 14 - June - 2010
Popular packaging
ForgeFix is reporting strong demand for its range of pre-packed nails.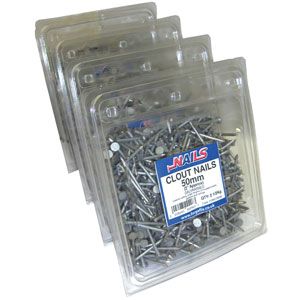 Available for numerous nail types and sizes from ForgeFix's extensive range, the tough, rigid and 100% recyclable packs suit a number of different POS styles.
A large base area allows them to be stably stacked on shelves, while two Eurohooks means they can be hung on a standard merchandiser unit. Product labelling remains highly visible in either case.
The resealable packs also double as storage containers for the nails after purchase, and pack depth is closely tailored to the number of nails contained, saving valuable space on storage shelves.
For more information contact:
Forgefix
Back to main news page