News
Published on 3 - June - 2010
B&Q sales drop but profit jumps 12% in first quarter
Kingfisher trading statement announces flat group sales in Q1, while profit is up, boosted by B&Q in UK and Ireland and performance in France.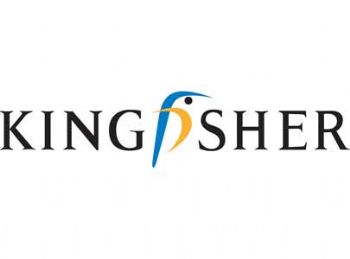 B&Q UK and Ireland total sales were down 2.1% to £1,048m for the 13 weeks ended May 1, 2010. Bigger ticket sales, including showroom, were broadly flat, despite challenging conditions, explained parent company Kingfisher.
Kitchen and appliance performance sales performed well - up 6% - benefiting from new ranges and targeted promotional activity, while decorative products were down around 1%. Sales of seasonal and building products were down around 5%, impacted by the adverse weather and strong comparatives from 2009, when sales of outdoor products were up more than 30%.
However, retail profit grew 12% to £67m in the quarter, and gross margin increased 90%, despite heavier promotional activity. According to Kingfisher, gross margins at B&Q were helped by better sales of higher margin products, continued shrinkage reduction and more direct sourcing.
The DIY chain also saw a massive 150% year-on-year increase in fitted bedroom sales for the quarter, 52% jump in window sales and 28% increase in triple packs of loft insulation. Meanwhile metal garden furniture sales were up 40%.
Screwfix reported a sales decline of 0.8% to £118m, mitigating a challenging market with the launch of 64 specialist trade desks, exclusive to plumbers and electricians, within existing counters. Around 60% of total sales now come from Screwfix's trade counters. Retail profit for the chain was up £2m to £5m, reflecting tight cost control.
Kingfisher group total sales were broadly flat at £2,642m, with group retail profit was up 12%, boosted, said the company, by focus on improving margin and cost-reduction. Performance in France, which includes Castorama and Brico Depot, was strong, with a 2.2% uplift in sales to £1.1bn and a 14.7% jump in retail profit.
Kingfisher group chief executive Ian Cheshire said: "We have continued to deliver solid profit growth in a tough first quarter during which our customers were impacted by adverse weather conditions across Europe and ongoing economic uncertainty.
"Sales were disrupted at the start of the quarter by heavy snow, and the prolonged cold weather also delayed the start to the outdoor spring season, contrasting with favourable conditions the previous year. However, our self-help initiatives helped us deliver flat sales whilst improving gross margin and cost productivity with the result that profit grew 12%.
"Whilst this is a good start to the year, our first quarter is typically one of the least significant contributors to annual profit and so there is much still to do this year. The headwinds we anticipated at the start of the year look set to continue, but we are in good shape and well prepared."
B&Q today announced that it is stepping up its investment in the building aisles of its stores and online in what will be the biggest ever change to its building category since the company began.
Continuing its bid to target the trade and building on its £26m investment in its
TradePoint business
, B&Q's joinery, power tools,hand tools, electrical and plumbing aisles will now receive a £25m makeover during the coming months. The DIY chain will also launch more than 4,000 new products across the building category.
Comments
---
17/06/2010 11:25:00
massive price increases on timber
By Andy Smith
Interesting to see how much profit they make,not suprising though.
I went to the store to buy some planed timber today 17/06/2010 the same as i had had bought last week 12.67,this weeks price 18.83.an increase of over 50% no wonder they make so much profit.
kalsmith.25@blueyonder.co.uk
---
DIYWeek.net does not edit comments which are submitted directly by our users to express their own views. Please report abuse of our comment system here.
Back to main news page

© Datateam Business Media Limited 2010. DIY Week.net news articles may be copied or forwarded for individual use only. No other reproduction or distribution is permitted without prior written consent.