People News
Published on 25 - May - 2010
New role at Kelkay
Garden landscaping manufacturer and supplier Kelkay Ltd has appointed Robert Harrison to the new position of group merchandiser.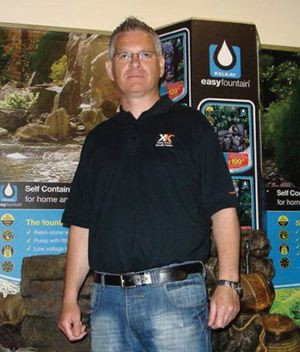 Mr Harrison has more than 22 years experience in the garden industry, and comes to Kelkay from Victoria Garden Centre in Wakefield where he was garden sundries manager. He has also worked for Tong Garden Centre and Northern Horticultural Supplies Ltd.
Kelkay's national sale manager Richard Pyrah said: "Robert has extensive garden centre experience which is a major advantage for this role, he knows how to position products from a garden centre perspective and to help maximise sell-through. We believe he is a big asset to our team and will be of real benefit to our stockists."
Back to main news page