Product News
Published on 19 - May - 2010
Fast-acting formula from Scotts
Scotts Miracle-Gro launched Weedol Rootkill Plus three months ago - and it's already the number three best-selling weedkiller.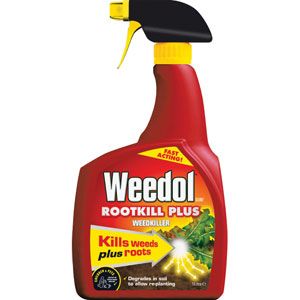 Based on a formulation of glyphosate and pyraflufen ethyl, this product delivers fast-acting visible results and also effective root kill on tough perennial weeds, says Scotts.
The new formulation is available in concentrate and ready-to-use formats. The concentrate offers particularly good value for money; the 250ml pack has an rrp of £5.99, which amounts to 2p for each square metre treated.
Weedol Rootkill Plus is being promoted with in-store POS material and bulk display units, as well as a TV ad campaign running throughout the summer.
For more information contact:
The Scotts Miracle-Gro Company
Back to main news page