Product News
Published on 29 - April - 2010
Sales in the bag with Levington
Growing bags make homegrown fruit and veg possible for those with limited space or soil problems.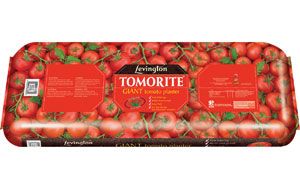 The Levington Original Gro-bag was the first growing bag. The range has expanded to include the Levington Tomorite giant tomato planter, which is extra deep to ensure easy watering and bumper crops.
Under the Miracle-Gro brand there is also the Gro Your Own fruit & vegetable planter, enriched with organic plant food and bearing a wicker design, as well as the Organic Choice potato & vegetable gro-sac and peat-free giant planter.
For more information contact:
The Scotts Miracle-Gro Company
Back to main news page