News
Published on 20 - April - 2010
John Lewis pushes 'Never Knowingly Undersold' with new ad campaign
£6m marketing push on price promise signals a first for the department store chain, with TV ad set to debut this Friday.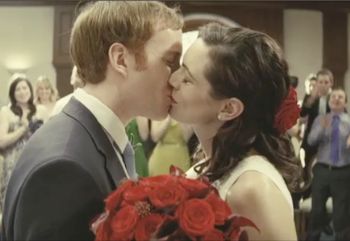 The six-week promotion is the first time John Lewis has dedicated a TV and press campaign to its Never Knowingly Undersold proposition.
John Lewis director or marketing Craig Inglis commented: "For a long time, Never Knowingly Undersold has been perceived as just a price promise, but it's more than that: it's about the total value we offer our customers, about the quality of the products we sell and the added value customers receive with the service our partners [staff] offer. This is unique to John Lewis and our customers have told us time and time again how important this is to them - now seems the perfect moment to reinforce this message."
Created by Adam & Eve, the TV ad charts the life of a female character from childhood to becoming a grandmother. The campaign comprises of six ads of varying length and even features two John Lewis members of staff as deliverymen when the character moves into her first apartment. The 90-second commercial will debut on Friday April 23 at 7.45pm on ITV1.
John Lewis posted
sales of £2.9bn in 2009
, while its weekly sales updates in 2010 have shown strong performances in home categories, including
furniture
and
fitted kitchens
.
View the advert here:
Comments
---
05/05/2010 18:33:00
john lewis 2010 ad campaign
By Rob
Why do you have to bring gays into everything. so there were no gays in the advert, so what ? This depicts the life of a normal woman. Its brilliant and real
---
01/05/2010 00:09:00
JL
By Barrie Fairbairn
Come and test KNU at my place. You can peel the paint of my JL branded kitchen with your fingernail.
---
29/04/2010 14:36:00
John Lewis Advert
By Peter Yates
It is crass and guaranteed to make you throw up in your handbag. It will put off more potential customers than it will encourage.
Why have some people mentioned the lack of Gay people in the advert? I'm surprised the PC brigade aren't also demanding equal coverage for disabled people, transvestites (although the staring female did look a bit dodgy), and various ethnic groups, (I did see one black guy but he was obviously Afro-Caribbean so what about the Asians?)
Madness - in a short advert you can't cover every sexual orientation, ethnic group or disability. So to concentrate on a fairly typical average looking family is acceptable and shouldn't offend anyone.
---
29/04/2010 11:33:00
Advert
By Simon John-Gibbons
How to put everyone on anti-depressants in one easy swoop, and yes I agree they needed more gay couples in the advert!
---
29/04/2010 11:31:00
John Lewis
By Sandra Linden
It's wonderful. It does just what an advert should - promotes the brand by reminding us that John Lewis is appropriate for you no matter what your age. The best ads leave you with a positive feeling about the brands they promote and this does that. But then I'm a big JL fan anyway.
---
29/04/2010 10:16:00
John Lewis 2010 campaign
By Valerie Lee
I'm well over 60 and it didn't alienate me. My one criticism was that it was very straight couple orientated and I would have liked to see a woman growing older, growing stronger, with the option of being a. alone but not lonely, b. gay - but even so, not bad.
---
27/04/2010 23:27:00
john lewis 2010 ad campaign
By hilary mundy
awful, awful, awful. All that was missing was the coffin at the end. Its too sad and will alienate all woman over 50. We dont want to be reminded we are getting old. Its an insult to all JL customers of a certain age. The ones that keep the profits rolling in.!
---
DIYWeek.net does not edit comments which are submitted directly by our users to express their own views. Please report abuse of our comment system here.
Back to main news page

© Datateam Business Media Limited 2010. DIY Week.net news articles may be copied or forwarded for individual use only. No other reproduction or distribution is permitted without prior written consent.