News
Published on 8 - April - 2010
Mica DIY becomes a co-operative
Trading group changes business model and appoints new board of directors, while managing director Steve Ball takes up role of chief executive.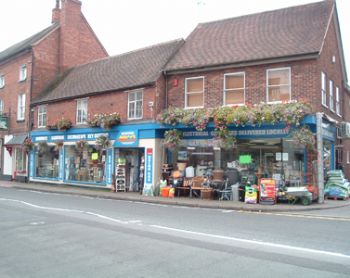 David Morris of Morris Mica Hardware (pictured) will head up the new Mica board of directors as chairman
A constitution for the move was approved by Mica members at the group's annual conference in Manchester last month.
The retailer-owned company
announced plans to change its business model
last November when Jan Nicolson stepped down as chairman and resigned from the Mica board. The group will now operate as a co-operative with 68 investing members who, explained managing director Steve Ball, "will be working together for the benefit of each other".
Following the decision to form a co-operative, key criteria were agreed for members of the new Mica group. These included being badged to Mica, promoting through Mica and investing in the business. After a period of discussion and consultation, 65 of the 78 members who were promoting through the marketing group, signed up to the new Mica co-operative. Mr Ball told DIY Week he was happy with the percentages.
The meeting also saw the appointment of a new board of directors led by David Morris of Morris Mica.
Mr Ball confirmed that he would resign his directorship and take on the role of chief executive in line with the new co-operative constitution. He said: "This is a member-owned co-operative and it is right that members should be the ultimate decision makers. I will continue to attend board meetings, but will not have a vote. This is a great organisation with some fantastic staff, members and suppliers. It is a privilege to work here and very rewarding to see it setting down long-term roots in our market sector."
Mica went into administration last July
, blaming the pressure of the recession, which followed the launch of its wholesaling arm, Mica Vault. Subsequently Stax Trade Centres replaced the Vault as the group's nationwide wholesaler.
A number of Mica members
migrated to the Home Hardware groups
following the news, with Home Hardware Southwest picking up 27 ex-Mica stores to date and its Scottish counterpart acquiring seven in the past 12 months.
Mica explains that its group marketing and buying power will continue to support independent retailers, allowing then to compete successfully in the marketplace, while its new co-operative status and retailer-only board will allow it to focus on increasing its supplier base. The group announced 12 further suppliers at the Manchester meeting.
Mr Ball added: "Becoming a co-operative will further reinforce to customers the positive nature of shopping a independent Mica Hardware/DIY stores. We believe our new status will appeal to retailers who are looking to retain their independence whilst gaining the advantages of a national brand, to launch of develop their businesses."
A 'sign-up fee' for the co-operative - aside from the initial cost to join Mica - starts at £1,000. Members are then free to invest "as much or as little as they would like over and above that figure", Mr Ball told DIY Week. Many of the existing members who have signed up to the co-operative, already held shares of various levels in the business.
Mr Ball concluded: "The members decided they wanted a Mica group to exist and invested in making that happen."
DIYWeek.net does not edit comments which are submitted directly by our users to express their own views. Please report abuse of our comment system here.
Back to main news page

© Datateam Business Media Limited 2010. DIY Week.net news articles may be copied or forwarded for individual use only. No other reproduction or distribution is permitted without prior written consent.