News
Published on 16 - March - 2010
Prolonged cold snap stagnates sales on the high street
The coldest winter in more than 30 years offered retailers opportunities in the sales of winter products but has prevented the move on to new season's stock.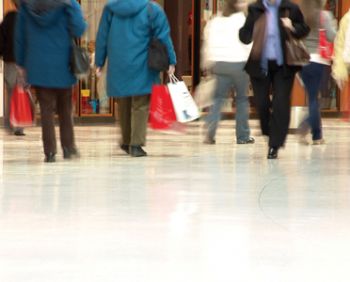 A new report from Planalytics revealed that the mild October to mid December experienced by the UK slowed the start of the winter season but offered great opportunity for transitional clearance. The cold weather kicked in just in time to stimulate demand before Christmas and remained throughout the January sale period.
However, while the cold weather was great for demand over Christmas and the sale period, the snow and ice it brought with it caused severe disruption to travel and footfall. Some parts of the UK suffered more than others, with people not used to the icy conditions. The report explained: "The weather took no prisoners across the south east of England, where the consumer is not normally as exposed to severe weather".
The coldest winter on record since 1978/79, retailers experienced a surge in demand for cold weather products such as fuels, rock salt, outerwear, sledges and comfort food. However, Planalytics suggests that the sales came at the expense of new season products.
Margin has also been impacted, with demand for spring products well down on the same period last year; sales of autumn reduced products aren't being countered by full price sales.
Planalytics said: "As the cold continues to influence the consumer mindset, retail sales are stagnating with demand for autumn product satisfied. Once warmer weather arrives, we know sales will increase dramatically - but when will that change occur?"
The report concludes: "The winter has shown an extended period of below normal weather, with only two weeks between December and February being above normal. This has established a cold mindset, which cannot be influenced by advertising or price. The key to successfully trading this period has been to be offering goods and services that match the consumer needs. When you feel cold, nothing else matters."
Analysis firm Planalytics helps retailers and other companies manage the impact that weather has on their customers and therefore their business. Its customers include B&Q, Debenhams, Hozelock, Karcher, Scotts Miracle Gro and Homebase.
DIYWeek.net does not edit comments which are submitted directly by our users to express their own views. Please report abuse of our comment system here.
Back to main news page

© Datateam Business Media Limited 2010. DIY Week.net news articles may be copied or forwarded for individual use only. No other reproduction or distribution is permitted without prior written consent.