Product News
Published on 16 - March - 2010
Sell more Sellotape
Henkel last week unveiled the new brand identity for one of its best-known brands - Sellotape - with a new focus, new promotional activity and new additions to the range.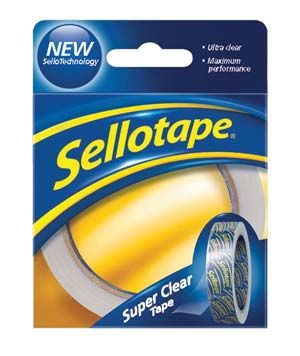 Marketing director for consumer adhesives Dave McCann explained that the relaunch follows a £2.5m investment in the redesign and redevelopment of the brand, which he says is part of a management approach that has "fundamentally changed" from being a "brand owner" to being a "brand guardian".
The relaunch strips the brand back to its fundamentals and defines what it stands for in the future. The message that has emerged is that of "simple ingenuity".
The redesign has delivered a new logo, new packaging and new products to the range, which has been subdivided into four categories - Everyday, Craft, Home Office and Gifting.
The main launch in the Everyday category is new Super Clear tape, which, as its name suggests, is super clear, to the point where the inner core can be clearly viewed through the roll of tape.
Other additions include 'Tamper' tape, 'Vanishing Tricky' tape and 'Decorative Finishing' touch tabs.
For more information contact:
Henkel Consumer Adhesives
Back to main news page