Product News
Published on 19 - February - 2010
Scotts invests £5.3m in ad campaign
The Scotts Miracle-Gro Company has put together a massive TV and in-store promotional plan for 2010 to support two established brands and two new product launches.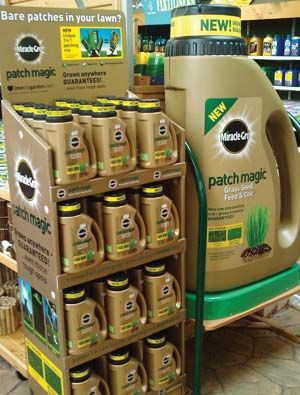 Throughout spring and summer, new products Miracle-Gro Patch Magic and Weedol Rootkill Plus, together with established brands Roundup and EverGreen lawn care, will be promoted via a £5.3m TV ad campaign.
This will be supported by in-store promotions, competitions and POS material.
For more information contact:
The Scotts Miracle-Gro Company
Back to main news page