News
Published on 27 - January - 2010
UK out of recession but 'still a long way to go'
GDP sees 0.1% growth but, while confidence is up, saving is at a five-year high as consumers squirrel away any extra cash.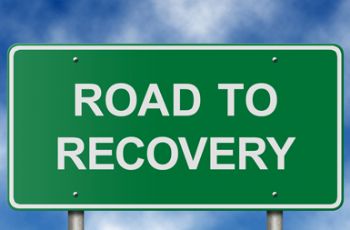 Britain has finally emerged from the recession, it was revealed yesterday, with the economy showing growth for the first time in 18 months. Gross domestic product (GDP)was shown to have increased 0.1% in Q4 2009 - however, the figure was somewhat disappointing to City experts, who had expected more. GDP fell 3.2% between Q4 2008 and Q4 2009.
Output in the production industries increased 0.1% compared with a 0.9% decrease in the previous quarter. Within this, manufacturing experienced a 0.4% rise. The production industries saw a 6.3% drop between Q4 2008 and Q4 2009.
Commenting on the preliminary figures released by the ONS, British Chambers of Commerce (BCC) director general David Frost said: "This is good news but clearly growth is anaemic, and it certainly means that the economy is far from being out of the woods."
The British Retail Consortium (BRC) also explained that, while consumer confidence increased for the third consecutive quarter, it still remains below pre-recession highs. Saving is also at a five-year high, with 40% of people admitting that they save any spare cash that they have - the highest figure recorded since the Nielsen-BRC consumer confidence survey began in 2004.
Nielsen Consumer UK managing director Justin Sargent said: "We are in the foothills of what will be a slow climb out of recession...a definite air of caution prevails...people remain very concerned about the amount of debt they are shouldering."
He added that Nielsen expects to see, "high street trading muted as the Christmas hangover and recent bad weather further dissuade customers to spend on areas they were already cutting back on - home improvements, clothes and technology."
BRC director general Stephen Robertson commented: "We've still got a long way to go before consumer confidence levels hit their pre-recession highs... Customers are cautious about how their own finances will shape up in 2010."
The CBI warns that the UK should aim to achieve "as much economic growth as we possibly can to avoid serious damage to our standard of living and employment". CBI director general Richard Lambert explained that an annual growth rate of 3% over the next five years would create around 300,00 more jobs and an additional £35bn reduction in the public deficit than would be achieved if the UK only grew at 2%.
To achieve further growth, the BCC stresses that the Government must show unwavering support to "wealth-creating companies" in 2010, avoiding burdens such as additional business taxes.
BCC chief economist David Kern felt the figures were "disappointing and well below most analysts' expectations", adding that they "clearly indicated that any recovery will face serious obstacles".
He continued: "The main aim now must be to ensure that the modest recovery consolidates and slowly gathers momentum. It is critical for both the government and the Monetary Policy Committee to pursue policies that make it possible for businesses to invest and export. Regulatory burdens must be removed wherever possible, and access to finance improved. A double-dip recession must be avoided at all costs."
Meanwhile, Baker Tilly's outlook is a little bleaker. Its latest 'Outlook' publication says that despite the GDP growth recovery and a positive trading period in the run-up to Christmas, "consumers will rein-in their spending again as we continue through 2010".
The report – called "Outlook 2010 - Still crystal ball gazing?" – points out that the "feel-good" mentality of the Christmas period, thanks to low interest rates and the impending return to a higher rate of VAT, has not carried over into January. And it won't, says the report: "be obvious in the coming months as consumers tighten their belts again in the face of continued recession and high unemployment."
Baker Tilly restructuring and recovery partner Lindsey Cooper said: "The bottom line is that consumers will continue to be cautious. There is much being mooted about a possible tax-rise and when you combine this with high unemployment and the continuing stranglehold of a worldwide recession, we are a long way off from seeing smiling faces behind the high-street shop counters."
However the report does qualify the bad news with a "glimmer of hope for 2010", provided by a more favourable leasehold renewal climate and lower inventory levels.
Comments
---
28/01/2010 12:27:00
Recovery
By John at Bexfields
We all know, price are on the way up VAT rise, and suppliers increases etc..There is no doubt tax, will rise and take money out of every one's pocket..Just no one at Westminister has admitted it yet or how much.. Who ever is in power next Public sector can not go on spending and spending like it has,so all we are doing now is living on the UK's credit card and it is near to maxed out.. So Recovery is along way off,, what ever PR they put out ! and what ever Spin they put on it !
---
DIYWeek.net does not edit comments which are submitted directly by our users to express their own views. Please report abuse of our comment system here.
Back to main news page

© Datateam Business Media Limited 2010. DIY Week.net news articles may be copied or forwarded for individual use only. No other reproduction or distribution is permitted without prior written consent.