News
Published on 11 - January - 2010
B&Q to trial smaller format stores?
According to reports in the national press over the weekend, B&Q is set to test a smaller store format across the UK.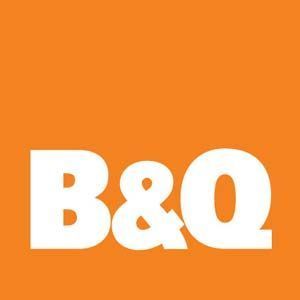 Details have not yet been finalised, but it is understood that the smaller stores will be located on the edge of town centres rather than on the High Street. However, the news is likely to be unwelcome at retailers such as Robert Dyas and Wilkinson, the latter of which has recently expanded to fill some of the gap left behind by Woolworths.
According to the reports, plans are likely to be finalised in the second half of this year with the first stores opening as soon as early next year.
The move makes sound sense in the current climate. Smaller format stores will mean less initial outlay for the DIY retailer, can be located in pre-existing premises rather than being purpose built (again reducing costs and start-up time) and, with the abundance of vacant retail space in UK towns at the moment, they are likely to pick up a few bargains in terms of rent.
Comments
---
23/01/2010 19:17:00
B&Q Smaller fomat
By Tool Man
It`s because they have run out of ways to expand the buisness and have pledged to raise share price to 3 by next year. They may well roll it out but they will pay for it with closing larger , less profitable locations.
---
21/01/2010 23:27:00
B&Q smaller format
By wendy parekh
i work for B&Q and we have no staff in the big stores and cut backs everywhere they should spend the money on more staff and leave the small independents alone
---
15/01/2010 11:43:00
B&Q Smaller format
By Kevin Bone
interesting that Focus stated their intention to do the same thing last year, copying is a form of flattery!
---
15/01/2010 08:58:00
B&Q smaller format
By Jules Farrer
Another blow to the small independants. Well, when we have all dissapeared and all you have left are a dozen nationals, lets see just how much choice the public will have then.
To be honest, independant hardware stores have not been doing so well, if B&Q think they can do better than local shops who have been there 40+ years, let them waste their money.
---
14/01/2010 23:01:00
By Ferdy Nomando
Here we go again. BigBiz can't be happy with what its got, it has to gobble up the rest of the market too.
---
14/01/2010 15:17:00
Smaller Stores
By Kip James
I think something along the lines of Tesco Express/Sainsbury's Local format may well work for them, into smaller towns and what not. Not good for your independent of course unless they want to sell and have a good premises.
---
14/01/2010 13:11:00
B&Q smaller format
By Simon Hayes
They should stay as they are and leave the small shops to the little independents.
---
12/01/2010 08:13:00
B&Q smaller format
By Dave Elkins
Why don't they just buy Focus job done!
---
DIYWeek.net does not edit comments which are submitted directly by our users to express their own views. Please report abuse of our comment system here.
Back to main news page

© Datateam Business Media Limited 2010. DIY Week.net news articles may be copied or forwarded for individual use only. No other reproduction or distribution is permitted without prior written consent.