News
Published on 5 - January - 2010
Snow could cost employers £230m...a day
The recent freezing weather across the UK could cost employers up to £230m in a single day of employee absenteeism according to the Forum of Private Business (FPB).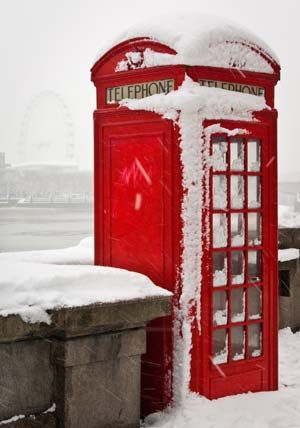 Is anybody there? The snow may keep workers at home
With the weather now the most prolonged cold snap since 1981 and most of the UK set for more snow, the prospect of empty offices and shopfloors devoid of staff (and customers!) is looking more and more likely.
The calculation is made using the information including the daily GDP figure, anticipated vehicle breakdown levels from the AA, average salaries and official data reflecting an expected fall in retail sales.
FPB research manager Tom Parry said: "Employees make businesses grow and losing staff because of the weather, even for just a day, is very damaging, particularly in the current economic climate. It is important that employers put in place contingency plans for these occasions ands that these plans comply with employment law.
"For example, home working might be seen as a solution - obviously not for manufacturers and retailers - but business owners should be aware that it is their responsibility to ensure that employees' houses meet with health and safety standards."
The FPB has recently upgraded its Employment Guide, containing information and guidance on almost every aspect of employment, as well as practical help on complying with the law.
For more information call 0845 612 6266 or visit
www.fpb.org/shop/13/Employment_Guide_2009
Comments
---
07/01/2010 14:49:00
Cold snap
By Alastair
I own a wholesale merchants business in Inverness and we have plenty snow,all my staff turned up for work on monday (our first day back)2 who live 30 miles away.What is the problem in England?
---
07/01/2010 14:09:00
Snow could cost employers 230m...a day
By Colin Nutley
Yes, it's snowy, cold, and icy. But, I live in a town where I have to cross a national park to reach my place of work, a journey of 40 miles round trip. So far, I've endured snowy, icy roads, but made it to work every day. However, due to media scaremongering another member of staff who lives much closer (5 miles away) in the other direction, driving on main roads except for a 50 yard journey off his drive, which have been for the main part completley clear for the past week. He phoned in, stating he wasn't risking the icy weather. I say the media has a lot to do with the cost to our employers, and should start to be a heck of a lot more responsible in their reporting. I'm just old enough to remember the freeze of 1963. That WAS cold! But even then, people made it to work purely because they didnt have news reports to scare them into staying at home and watching Mister J. Kyle and the Chavs, and popular telly program, made so by societies idle lot today.
---
DIYWeek.net does not edit comments which are submitted directly by our users to express their own views. Please report abuse of our comment system here.
Back to main news page

© Datateam Business Media Limited 2010. DIY Week.net news articles may be copied or forwarded for individual use only. No other reproduction or distribution is permitted without prior written consent.