News
Published on 9 - December - 2009
Smaller businesses helped by extension in tax relief
Alistair Darling's pre-budget report reaches out to smaller UK businesses with extension of empty property tax and deferred increase in corporation tax.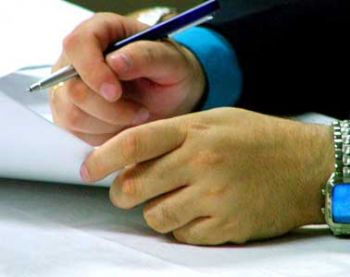 The Chancellor has announced plans to extend the empty property tax relief for the coming year. In his pre-budget report, Mr Darling explained that, for 2010-11, empty commercial properties with a rateable value below £18,000 will be exempt from business rates.
The move was welcomed by the British Property Federation (BPF), who wrote to the Chancellor last month calling for a 12-month extension to a relief of the tax to help ease the burden of businesses in a challenging economic environment. In the letter, the BPF described the tax as an "ill-thought out revenue raising measure", which forces struggling businesses to "make cuts elsewhere."
Commenting on the extension of the tax exemption, BPF chief executive Liz Peace said: "The extension of empty rates relief for small properties is welcome. But surely offering this concession is an admission that the policy has been an utter failure?... The simple fact is that taxing empty shops and offices when one in 10 firms is closing is a frankly absurd way of 'helping' business through the recession."
More good news for UK firms came when Mr Darling announced his decision to defer the increase in corporation tax for smaller companies. He explained that this will leave the 2010 tax rate unchanged for 850,000 small businesses, in an attempt to help them until "until recovery is secured".
The Time to Pay scheme, which is designed to help businesses spread their tax payments over a timetable they can afford, has also been extended for, said Mr Darling, "as long as it is needed." His decision was based on the fact that, with firms continuing to trade, there is a greater likelihood of companies paying the tax it owes.
The Chancellor added: "While some measures such as the VAT cut, the Working Capital and Trade Credit Insurance Scheme are finishing, it is right to extend others while uncertainty remains."
Comments
---
10/12/2009 16:36:00
Darling Tax
By LBH
Well I never heard of such twaddle in all my working days, so Mr Darling wants to get more tax from us does he, has he not got any idea what this will do our country let alone the building situation, I tell all my building friends the Prime Minister and Mr Darling are all out to do this country down if it isn`t the construction and the hauliers then it` the farming, when are you boys going to get in to your heads that this government are only out for two things 1.to do the country down rock bottom so a EU country can take over and 2.for there own means, you will never learn there`s only one way to stop them and you all know what that so do something about now before it`s to late.
---
09/12/2009 19:25:00
business empty property tax
By mike howard
all our profit is swallowed up by the tax we pay on a property we have had to move out of, due to reduced trade.why can't we just pay tax on our profit,give us a chance to make a profit.we are struggling to pay tax on the properties we are still using.why did we expand.
---
DIYWeek.net does not edit comments which are submitted directly by our users to express their own views. Please report abuse of our comment system here.
Back to main news page

© Datateam Business Media Limited 2009. DIY Week.net news articles may be copied or forwarded for individual use only. No other reproduction or distribution is permitted without prior written consent.